Less than 3 hours. Less than $30. Piles of food to feed the family. That's what we accomplished today!
In total we made: one bag of
Caribbean Jerk Marinade
; two bags of
Italian Citrus Marinade
good for marinading chicken or pork; one
Cheeseburger Quiche
already baked, just needs to be thawed and warmed; a whole loaf of
French Toast
(how many morning do we not have to worry about breakfast now?); three family-sized servings of
Garlic Bread
to serve with our many stuffed shells; and finally, an entire recipe of
Turkey & Artichoke Shells
! We usually make 1/2 a recipe per family and it makes at least two meals. But I goofed when making the shopping list so everyone got a full batch. It took a little bit of time, but no one is going to complain about having these in the freezer. We all love them!
I remembered to take some pictures today.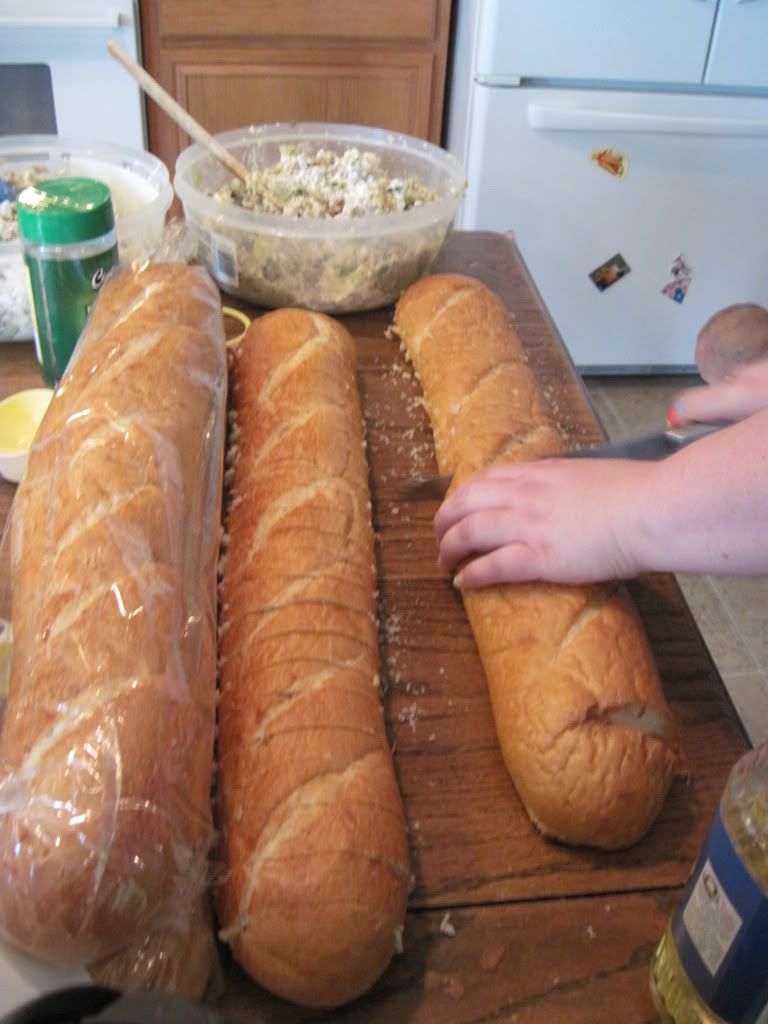 And, have you all
met Jen
? I finally got her bio added. This was her second cooking day with us and, it's official, we love having her in our group! It doesn't hurt that she volunteered to do the grocery shopping the last two months. ;-)
We'll be cooking again December 1st and we'll be featuring appetizers, cookies, and dip mixes; perfect to have on hand with the holiday season quickly approaching. The menu will be posted whenever we get the details worked out.