Very easy. Much less expensive than purchasing frozen garlic bread, especially if you can purchase the bread on sale.
Recipe
adapted from momsbudget.com.
1 loaf of French bread
1/2 cup butter, softened (NOT melted)
2 cloves of garlic, pressed
Make width-wise cuts in French bread, about an inch apart, not quite cutting all the way through. Mix the softened butter with the garlic. Spread the butter mixture between the slices. Wrap in aluminum foil and then place in a freezer bag.
To serve, remove from freezer and remove plastic wrap. Place in oven preheated to 350 degrees for 15 minutes. Open the foil wrapper to allow steam to vent. Increase oven to 450 degrees and continue heating for another 10 minutes. Serve.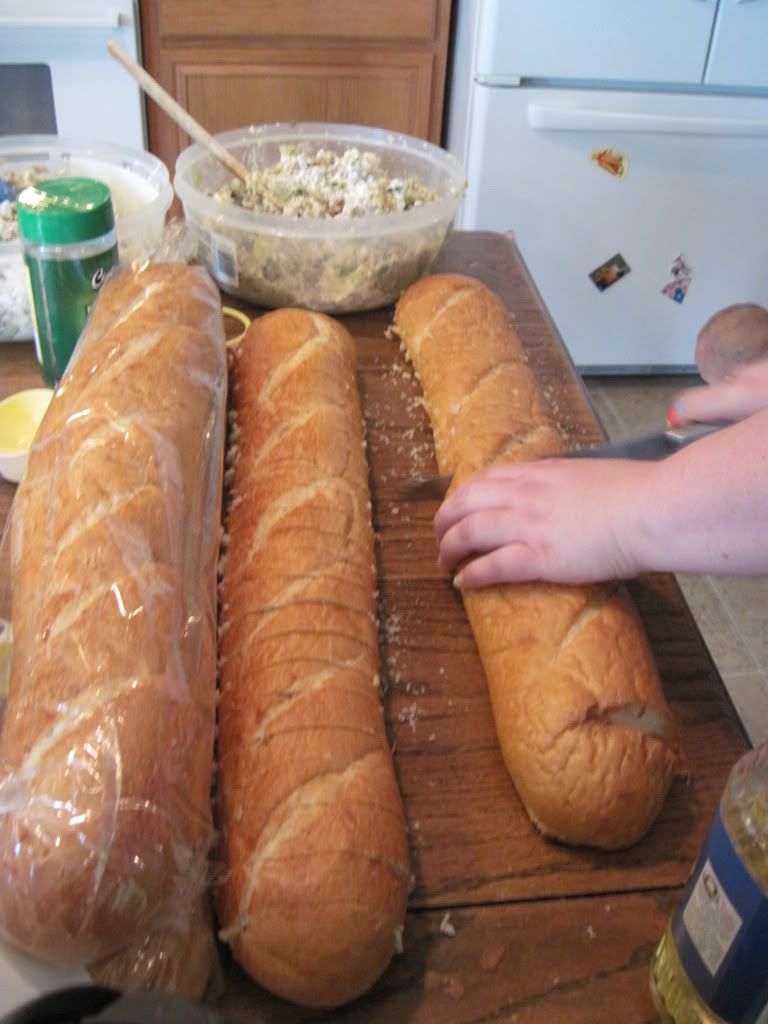 Hint: If you have a Jimmy John's sub shop near you, they sell their day-old bread loafs for fifty cents each!
Nutrition information from
SparkPeople
:
Meals Made Ahead cookbook
: (assumes 1 pound loaf of bread and 12 slices/servings)
Cals: 172.1 | Fat: 8.8 g | Protein: 3.4 g | Carbs: 19.8 g | Fiber: 1.1 g