We swapped our meals this week. And we all agreed that we'll continue to cook meals at home and get together to swap them, at least for the summer months. We'll reevaluate in the fall when the kids are back in school.
It is slightly more complicated to to figure out the finances when everyone does their own shopping for their meals, but it makes it
much
easier to calculate the cost for each particular dish. For this swap:
$10.53 for two meals of Freezer Quesadillas = $5.26 per meal
$7.26 for up to four meals of Black Bean Lasagna (depending on family size) = $1.82 per meal!
$7.09 for one Cheeseburger Quiche which is enough for a family dinner and probably leftovers for a lunch or two.
$10.01 for at least two meals of Dr. Pepper Spaghetti = $5 per meal
$4.80 for a Bacon Swiss Meatloaf; add a potato and a salad or veggie to round out the meal and you can feed for your entire family dinner for less than $10.
Bacon Swiss Meatloaf loaded in my cooler and waiting to swap.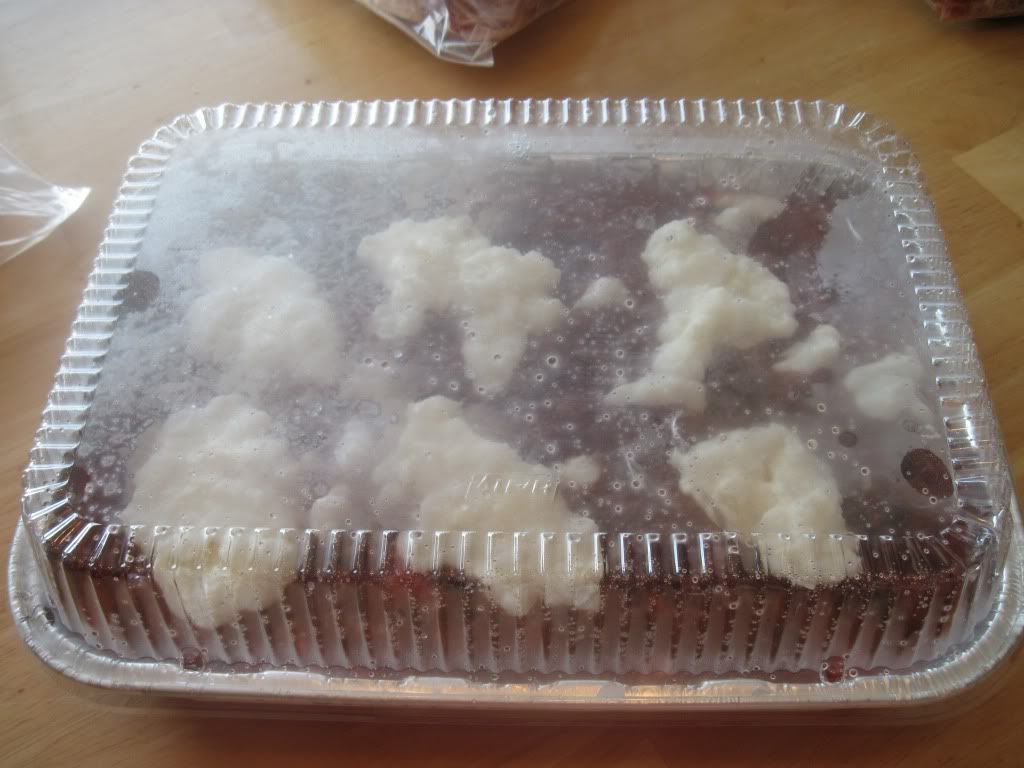 Black Bean Lasagna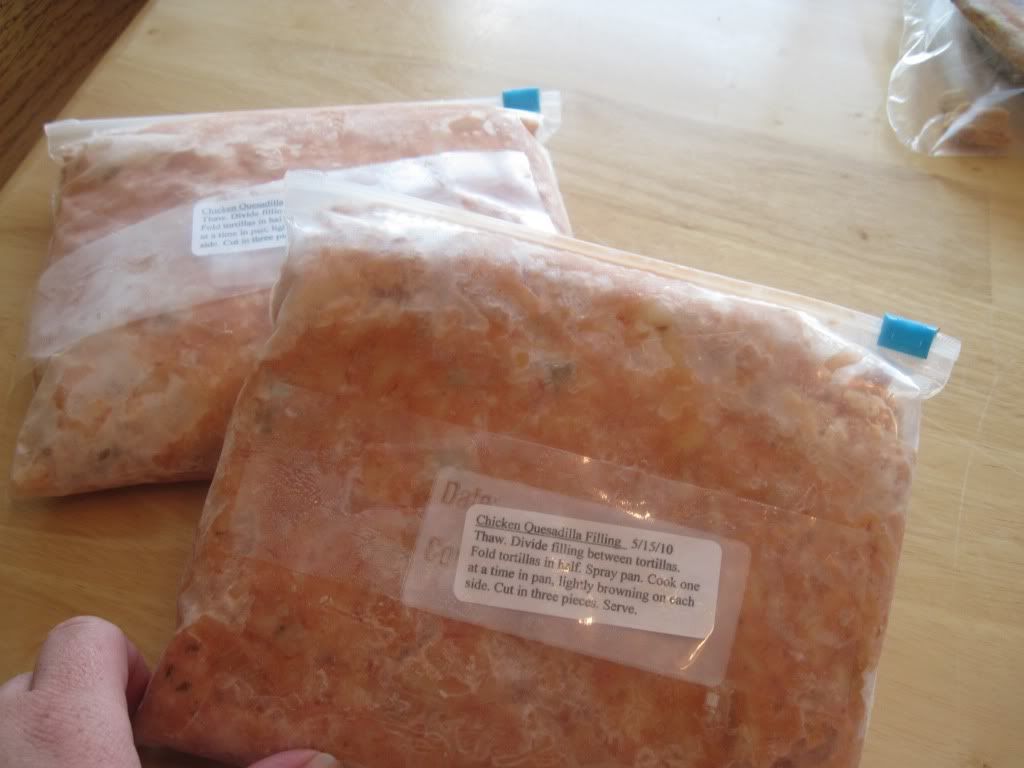 Freezer Chicken Quesadillas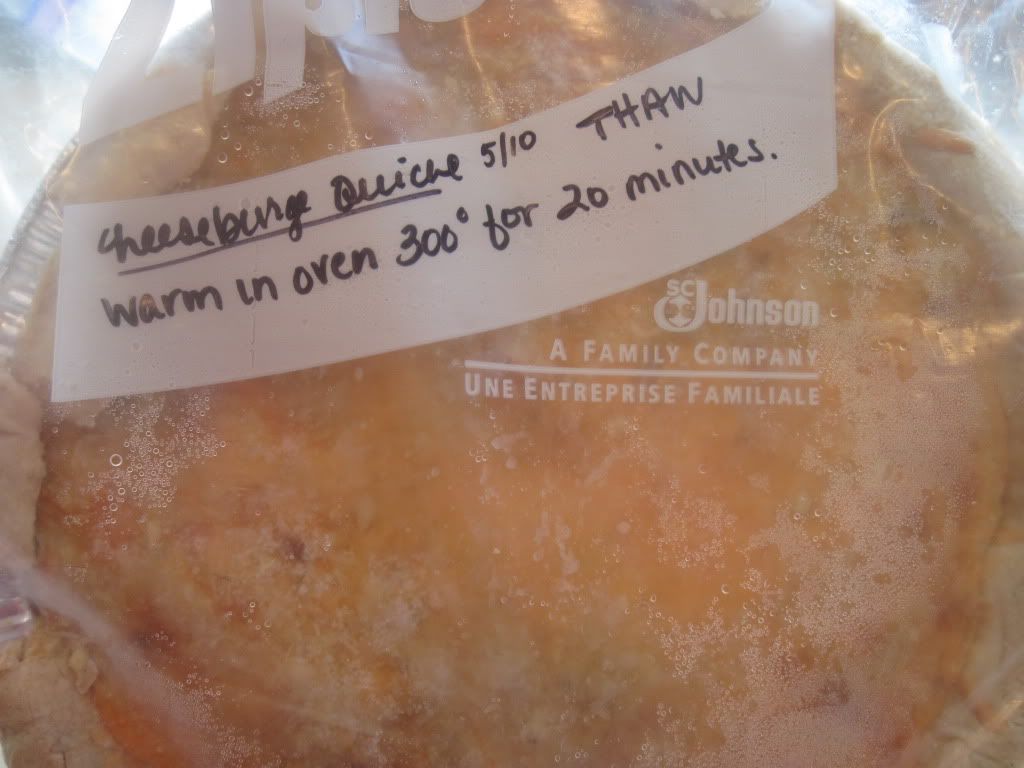 Cheeseburger Quiche
Dr. Pepper Spaghetti