from MomsBudget.com
2 pounds ground beef- brown and drain
1 package (16 oz) spaghetti- cook and drain
1 cup chopped onion
1/2 teaspoon garlic powder
1/2 teaspoon Italian seasoning
1/2 teaspoon salt
1/2 teaspoon pepper
1 can Dr. Pepper
1 can (15 oz) tomato sauce
1 1/2 cups mozzarella cheese
2 tablespoons Worchestershire sauce
Stir onions and seasonings into meat, browning in skillet. Add Dr. Pepper, tomato sauce, and Worcestershire sauce into meat mixture and cook 5 minutes, stirring often. Cook spaghetti noodles while doing above, cooking until al dente. Drain and stir in 1 1/2 cups mozzarella. Combine all ingredients into 13x9 casserole dish.
Cooking day: Place in refrigerator in the morning to thaw. At suppertime, preheat oven 350 degrees, then bake for 50 minutes. Serve! Makes great leftovers for lunch.
Smaller portions? Make four smaller casseroles, and reduce baking time.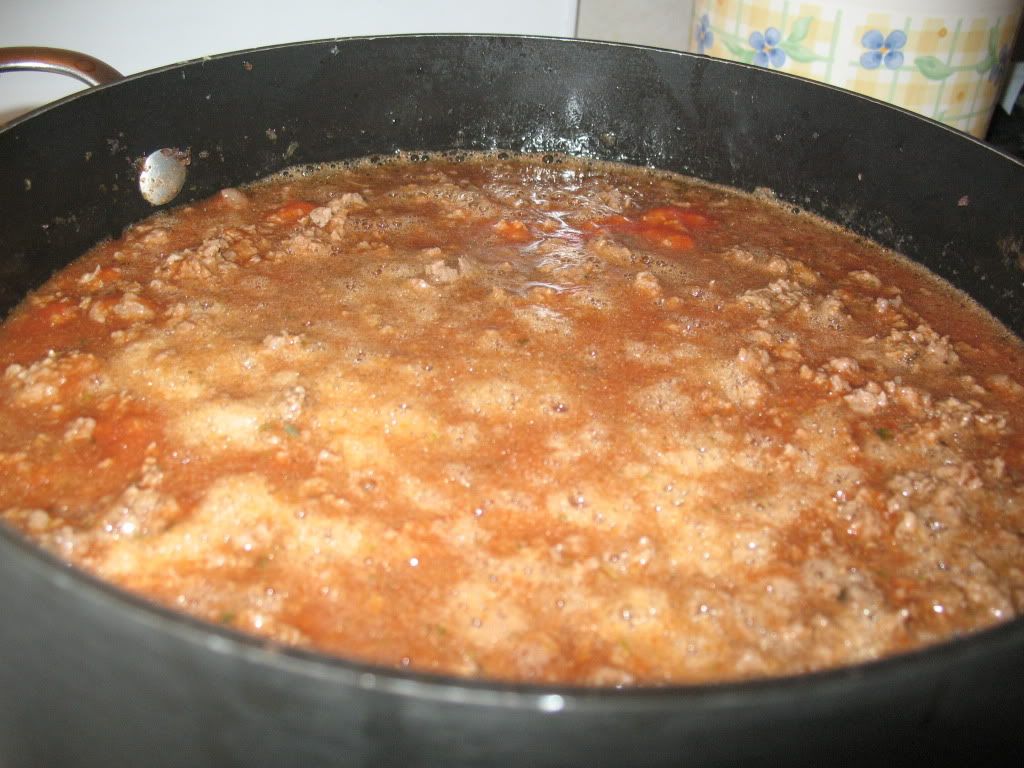 MealsMadeAhead notes: We can buy the beef when it's on sale and freeze until needed since we'll be cooking before freezing. The beef can be browned and the
noodles can be boiled
before cooking day to save time. Prep ahead!
Edited to add notes now that actually cooked it:
We were able to split this recipe into two meals for each family. The entire sauce was prepared the night before cooking day, (not just browning the beef) and it worked well.