So I had a little bit of trouble actually choosing a winner. First, the comments are not numbered. Secondly, long ago I changed the code on the blog so that it would only print the actual recipe and not all the mumbo jumbo in the sidebar, or the comments that don't fit on the first page. And, well, that means I can't just print out the comments and number them the old fashioned way (you know, with a pen!). Unless I changed the code back. Which I am not willing to invest many hours in doing! Because it would take me that long to figure it out.
So here's what I did. I copied the comments and pasted them into a Google Document where I could number them. You can see the results
here
.
Then I went to random.org and took a screen shot of the results (click it to make it bigger/readable):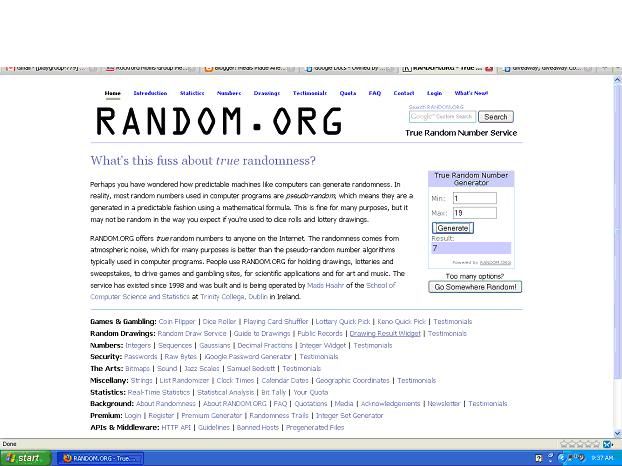 And all of this is to say that
the winner is lucky number seven, Melissa!
Melissa, I'll be contacting you for your address and a shiny new set of Pyrex should be making its way to you shortly.
Thank you to everyone who played along. I'm excited to have some new readers and I hope you'll all stick around, even without the chance to win something.