We had another great cooking day! For just a bit over $20, each family got to take home:
14
Cheese Manicotti
, 1 meal
Quick Quiche
, 1 meal
Salisbury Steaks
, and 12
Twice Baked Potatoes
!
The best way to sum up this cooking day is "mass quantity." Check out those stacks of baked potato shells! And manicotti noodles!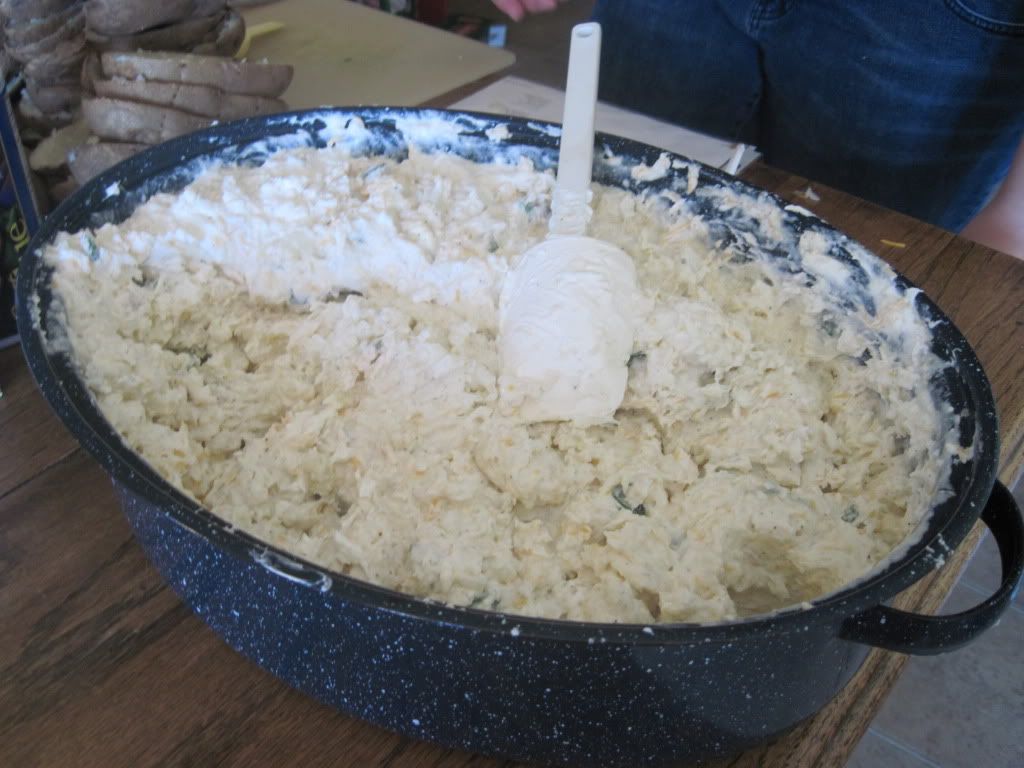 Menu for April will be posted shortly!