We met on Tuesday to prepare our
November Menu
items. Thanks to some awesome shopping by Debbie, we only spent $13.78 per person and ended up with a dozen breakfast burritos for busy mornings, 4 dozen "place and bake"
cookies
for the holidays, a meatloaf, and enough marinade for about 4 pounds of chicken. Rumor has it we all went home and made our meatloaves for dinner that night! Maybe we need to double that recipe next time? We all
love
Jodi's meatloaf
.
I'm also happy to report we now have two little babies
distracting
helping us on cooking days. We welcomed Laryssa's second son about a month ago!
Here is the day in pictures. Sorry for the quality, I never claimed to be a photogapher. I'm just happy I remembered to get out the camera at all!
The cookie dough rolled out and spread with the raspberry filling.
Breakfast burritos rolled in waxed paper for easy microwaving later.
A pile of meals ready to go home.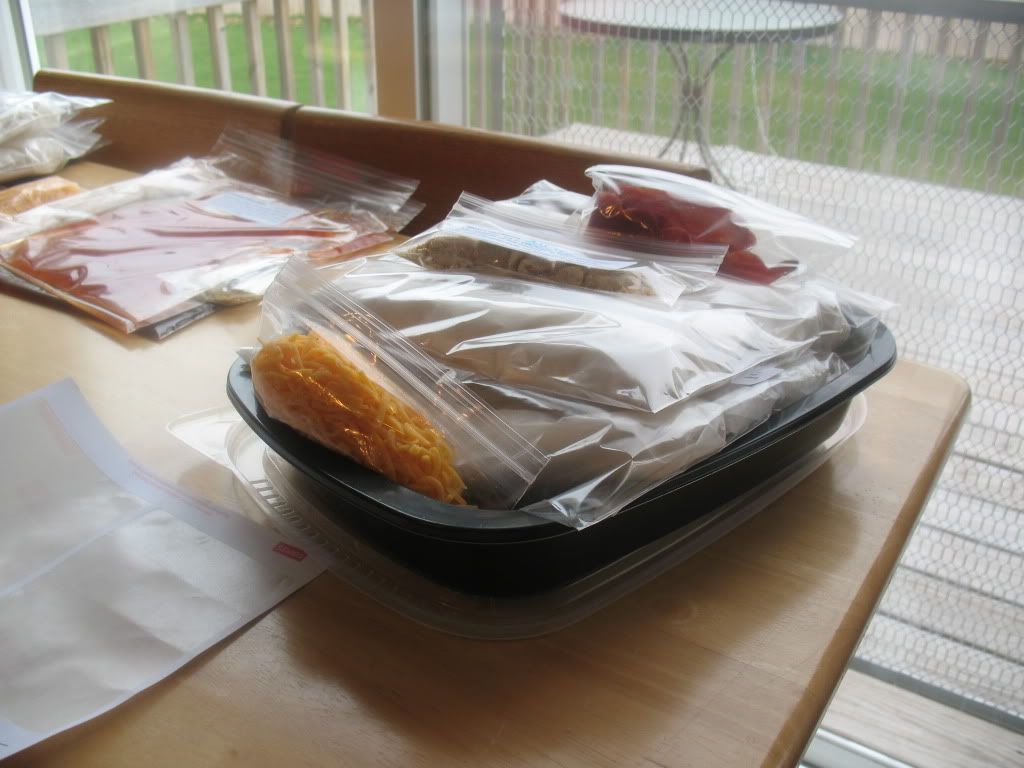 Writing a check to the grocery shopper of the month.
Debbie takes a turn at doing dishes.